Step 4. Assign an activity
Looks like we don't currently have an answer to what you are searching for. Our team is working hard to add content on a weekly basis, but in the meantime please reach out directly and we'll be happy to help.
You have a variety of areas you can assign activities from, but let's start with 'Courses'. 
Below are the instructions for assigning an activity in 'Courses'. We've also provided a quick 2-minute video for extra support.
Log in to your Mathletics Teacher Console.
Go to 'Assign & Review' on the left-hand side. 
Select 'Courses'.  
Select the 'Class' and 'Group'. 
Refine your search by selecting the 'Topic Selector' button at the top of the screen.  
Select the 'Filter' tab to select and un-select the topics you wish to view.  
Once you decide on an activity you wish to assign, select the box next to the selected student and activity.  
Click 'Assign' at the bottom of the page. 
Select 'Assign Now' to assign the task with no due date or select 'Assign Later' to assign it with a later due date.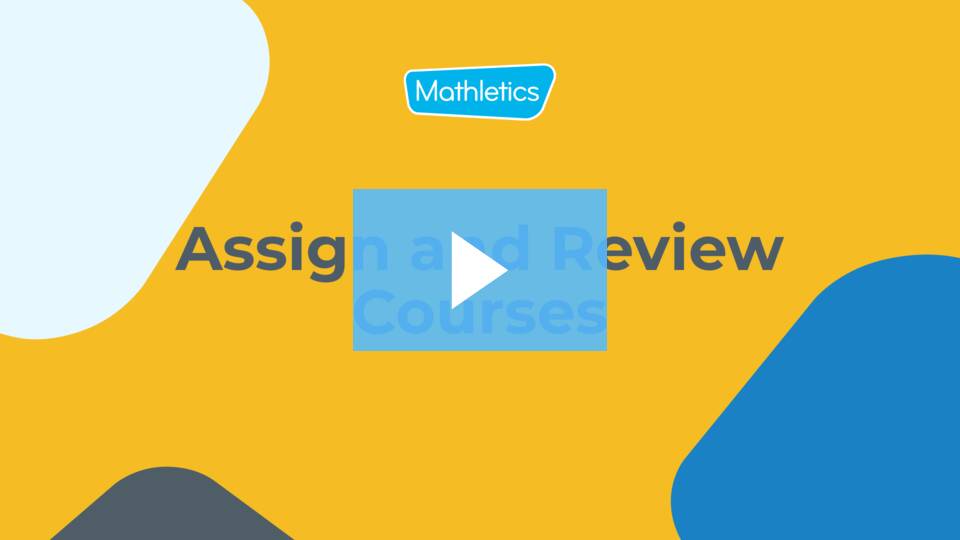 Follow-up tip: You can also assign Courses to individual students to differentiate their learning.